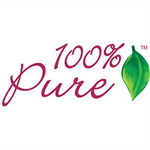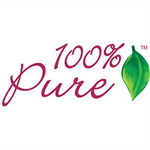 THE 100% NATURAL SKIN CARE & COSMETIC LINE THAT'S TAKEN HOLLYWOOD BY STORM IS NOW AVAILABLE IN AUSTRALIA
Pure skin and body products, full range of make-up coloured by the antioxidant-rich pigments of fruits and vegetables
100% Pure featured in US Cosmopolitan as one of 'The 100 Beauty Products Celebs Can't Live Without'
Jessica Alba raves about 100% Pure Tinted Moisturizer in her new book 'The Honest Life'
Eva Mendes named deliciously rich 100% Pure Cocoa Kona Coffee Body Cream as one of her favourites
Kate Hudson is one of the celebrities using 100% Pure Organic Coffee Bean Eye Cream. This eye cream was named a "Top Anti-Aging innovation" by Dr Oz. and has reached cult status in the US with sales to date topping 2 million pieces.
Rapidly expanding with demand building around the globe, 100% Pure is distributed in the US, Canada, UK and Japan. The range is NOW AVAILABLE in Australia.
These products were founded when the brand's formulator Susie Wang stumbled on a breakthrough way to stabilise natural ingredients and prevent them from oxidising. This made it possible to create a line of skin care and cosmetics that would maintain the maximum benefits from the vitamins in its ingredients.