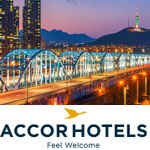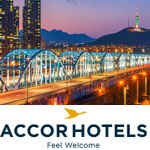 ACCOR HOTELS Discount Code!
ACCOR HOTELS  Promo code SAVE 30%
Book early to get the best deals in great locations across SOUTH KOREA with this great ACCOR HOTELS Discount Coupon.
ACCOR HOTELS promo code allows you to book your accommodation at least 21 days in advance and you'll reap the rewards with up to 30% off at participating Seoul, Busan, Incheon, Suwon, Daegu and Changwon, Discover South Korea with a special deal!
The Earlier You Book, The Less You Pay! Save Up To 30% Across South Korea!
On a mobile?