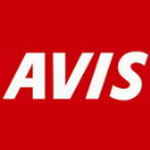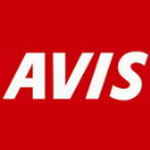 Company OverviewAvis Car Rental and its subsidiaries operate one of the world's best-known car rental brands with approximately 5,500 locations in more than 165 countries. Avis has a long history of innovation in the car rental industry and is one of the world's top brands for customer loyalty. Avis is owned by Avis Budget Group, Inc. (NASDAQ: CAR), which operates and licenses the brand throughout the world.
Quick History
Founded in 1946 by Warren Avis (who sold his interest in 1954), Avis was the first company to rent cars from airport locations. The company grew rapidly during the 1950's through franchised and corporate-owned expansion. In 1963, Avis introduced the award-winning "We try harderВ®" campaign and the tagline remains the company's rallying cry even today. Ten years later, Avis launched its innovative Wizard system, the company's proprietary reservation technology. Avis changed ownership multiple times in the 70's and 80's, becoming employee-owned in 1987. That same year, Avis introduced the Roving Rapid Return, a handheld computer terminal allowing customers to bypass the Avis counter. Two years later, the company launched Avis CaresВ® a program aimed at promoting renter and employee safety. In 1996, HFS Incorporated acquired Avis, which was then spun off as a separate public company, all but the franchising rights, Wizard system, and reservation operations. In 2000, the company introduced Avis Interactive, the first Internet-based reporting system for commercial accounts in the car rental industry, which was significantly enhanced and re-launched in 2006. In March 2001, Cendant Corporation purchased all of the outstanding shares of Avis Group Holdings and later that year moved its world headquarters to Parsippany, NJ. In 2006, Cendant Corp. separated into four independent companies: Realogy, Wyndham Worldwide, Travelport and Avis Budget Group, Inc., which is now the parent company of Avis Car Rental. In 2011, Avis Budget Group acquires Avis Europe plc. The transaction re-unites Avis Budget Group with its licensee for Europe, the Middle East, Africa and Asia.
World Headquarters
6 Sylvan Way, Parsippany, NJ 07054
(973) 496-3500
Special Service Offerings
Avis Preferred, the Company's customer loyalty program, enables members to skip the lines and go straight to their vehicle at many locations. Members are also eligible to earn Avis Preferred Points - one point for every dollar they spend on vehicle rentals and two points for every dollar they spend on optional products such as GPS, satellite radio and child safety seats. Earned points can be redeemed for complimentary Avis rental days, upgrades and select optional products.
Avis PreferredВ® Select & Go, the Company's vehicle selection/upgrade service, is available in the United States and Canada.
Avis CaresВ® is a multifaceted program designed to ensure that Avis customers have a safe and stress-free trip to their destination. Included in the offering is a guide for the proper usage of child safety seats. Avis was the first rental car company to offer the LATCH system, the federal standard for child restraint installation.
Avis Access is the rental car industry's first comprehensive accessibility program for travelers with disabilities.