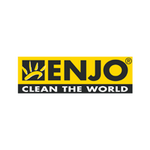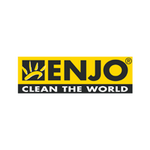 You are invited to join the ENJO affiliate program on the Commission Factory network and to promote our extensive range of cleaning products. ENJO brings real clean, real quick to more than ONE million Aussie homes! We're Australia's leaders in chemical-free fibre based cleaning.
How ENJO Products Work
ENJO cleaning cloths and gloves lead the way in eco cleaning products by harnessing the combined natural cleaning power of ENJO Fibre technology and water.
Dynamic eco friendly cleaning technology
Manufactured using an 80% to 20% blend of polyester, for maximum absorbency, and polyamide, for unmatched durability, a single ENJO fibre is 100 times finer than a human hair. Each of these ultra-fine strands are engineered to form a unique wedge shape with multiple cleaning surfaces that lift, trap and hold dust, dirt, bacteria, grease and grime. The particles are only released from the fibre when ENJO cleaning cloths and gloves are washed.
Cleaning cloths engineered for every cleaning job
Testing different combinations of weights and weaves, ENJO has designed and mixed fibres to outperform traditional cleaning products on a variety of surfaces, from windows and high-gloss tiles to fabrics and wooden floors.