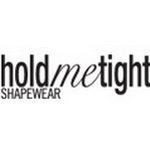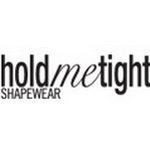 Addressing the needs of today's modern woman, holdmetight Shapewear was created in 2007 with the promise of offering functional Shapewear solutions that empower women of all ages and all body types. Designed in Australia, holdmetight incorporates the latest innovations in its fabrics and manufacturing techniques, so that women can embrace their curves and look and feel their very best. More than just a humble supportive undergarment, holdmetight Shapewear, gives you a sleek, sexy figure, smoothes out those lumps and bumps, eliminates panty lines and provides you with that little bit of extra confidence to go about your everyday activities - what more could any woman want!
The holdmetight consumer transcends age and demographic - she could be an 18 year old student or a 40 year old mother of 2. She could be size 12 or size 18. She takes pride in her appearance and likes to have fun with her look - more importantly she realizes and acknowledges she is not physically perfect. Shapewear garments simply make women feel more confident by tightening and flattening those pesky problem areas and flaunting the bits we love!
"Each item in the range provides women with stylish solutions that trim and firm your body for every outfit. Often women are introduced to the holdmetight range because of a need for a special occasion, like a wedding or special event like the Spring Racing carnival, once they discover the confidence they gain from wearing holdmetight they want that look every day."
- holdmetight Designer, Janine Anggara
Offering an affordable selection of Shapewear products to suit all occasions, holdmetight has a solution for every outfit - The Everyday Range targets a variety of problem areas and has been designed to provide support, comfort and flexibility with a medium level of control - a perfect everyday essential! Framing the curves as though they were a work of art, there is a wide variety of garments to provide plenty of bump- free dressing solutions.
In 2010, holdmetight extended its range to include a capsule collection of body sculpting Swimwear, with an additional 5 new styles launched in Summer 2011. The stylish, yet affordable collection, offers 360 degrees of firm control due to the innovative use of high-elastane content fabric and innovative power mesh lining, making you feel firmer, fitter and smoother all Summer long! Summer 2012 will see an upcoming 13 exciting new styles added to the Swimwear range.