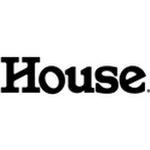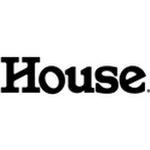 In-House Services We want you to feel comfortable shopping in a House store. You are welcome to browse the extensive product range we carry at your leisure. When you need help or extra information, you can be assured you will receive friendly courteous assistance from our well trained, knowledgeable staff.
Gift Wrapping
House stores offer a professional gift wrapping service free of charge, adding a special touch to the presents purchased by our customers. House staff get job satisfaction by ensuring every customer is proud of the gift they have carefully selected from our product range.
Gift Registry
We can cater for many types of gift registries. These include weddings, engagements, kitchen teas, house warmings. House has an exciting selection of quality gifts both practical and decorative for all occasions. See the Gift Registry.
Customer Service
Contact one of our customer service operators by calling our toll free number 1300 136 936 anytime during business hours.
Product Knowledge
House staff are well trained to answer questions on most aspects of the products we have on offer and if they don't know they will find out for you. This way we can ensure that all of our customers purchase the products most suited to their particular needs.
Refunds & Exchanges
Should you require a refund or exchange, please read our Terms and conditions or contact a friendly Customer Service Representative.