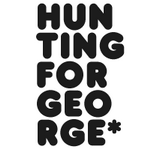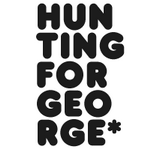 Hunting for George has been making homes awesome since 2010. What began in a spare room has now expanded into an established and widely admired online homeware destination. Hunting for George co-founders Lucy Glade-Wright and Jo Harris set out with a clear goal in mind; to create an online space that offered you more. Craving engagement with their customers, the duo quickly began to develop engaging ways to interact with their audience. With personality a key focal point, Hunting for George also celebrates it's dedication to quality, customer service and style.
After five years in business, Hunting for George has been nominated as a finalist in the Online Retail Industry Awards (ORIAs) for Best Small Online Retailer 2015. Hunting for George has always focused their attention towards the co-founders key strengths within design and customer service.
Featuring a signature collection of homeware and lifestyle products including prints, clocks, bed linen, blankets and furniture. Hunting for George stock a vast range of local, international and bespoke brands including Pop & Scott, Blacklist Studio, Armadillo&Co, Good Thing NY, Ivy Muse, Milk & Sugar, Kate & Kate, Uashmama, These Walls, Hardie Grant Books and Triumph & Disaster.
The Hunting for George audience is both Male and Female from 24-65, with a sku towards females 24-50. Customers are fashionable and on trend, with high disposable income which translates to larger $ shopping carts. We continue to see increased basket size, with the average order value now over $250. During a recent promotion we saw the AOV go over $330, despite a discounted event.
The Hunting for George Affiliate program can be a very profitable inclusion in your mix of affiliates for those who live and breath the brands they work with. Creating unique content in conjunction with our Marketing Manger will see returns far higher than just placements of banner ads and offers. Contact us if you would like to work on anything together.