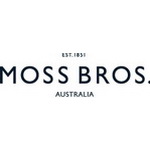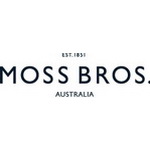 About Us Today
Moss Bros is the leading formal menswear specialist selling Men's suits, shirts, coats, formal/casual jackets, ties, shoes and accessories including cufflinks, socks, underwear, umbrellas, and handkerchiefs. Moss Bros has over 135 retail stores in the UK. We also ship internationally through our websites, with new websites in Australia, Scandinavia, Netherlands and Ireland. Moss Bros has a strong heritage and expertise in formal menswear, and we are confident our Australian audience will love it too.
Where Moss Bros began
Moss Bros was established and founded in a quiet corner of London's Covent Garden in 1851. Two small shops leased by Moses Moss formed the modest beginnings of a company with a name so familiar to many today.
Initially a dealer of quality second-hand clothes Moses could hardly have guessed the impact his enterprise would have on the future of menswear as he laid the foundations of the current Moss Bros Group.
In 1894 Moses Moss passed away leaving the business to two of his sons, Alfred & George. The two sons grew the business with some success, in 1897 the Moss Bros Hire service was born a fee of seven and sixpence (37.5p) per hire was agreed. From this modest one-man venture grew the renowned Moss Bros Hire service, which now operates in most Moss Bros high streets in the country and hires out thousands of suits each week at the height of the season.
In the early 1900s the quality of George Moss's skilled cutting and the combination of skilled Savile Row Tailors convinced customers that ready to wear was worth considering. Bespoke tailoring was becoming far too expensive & many ready to made garments were produced by machine while Moss Bros suits were still hand finished.