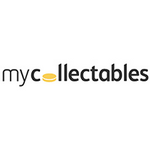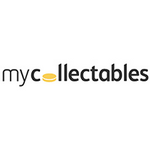 MY COLLECTABLES seeks to fill a niche in the coin and banknote buying and selling business by offering only the finest products on the market at the best prices. We also pledge to give you, our customers, the most attentive service possible as you interact with us.
We recently entered the coin and banknote field with the most impeccable credentials. We are authorized as a dealer for the Royal Australian Mint, a true honor. We also feature products from the Perth Mint in our line of coins, banknotes and accessories.
We have seen an opening in this market available to another player willing to make a fair deal with coin and banknote aficionados.
We have studied the industry and are applying all of the best practices, while adding our own special touches. That means that we refuse to be beaten on price, quality or service and that you can trust us 100% whenever you make a deal with us. We also pledge to keep an eye out for the latest popular releases in MY COLLECTABLES so that you can buy them early before their value rises like a rocket.
Whether it be the latest silver coin released or an old coin minted in Australia, an Olympic Games stamp or a Decimal Paper Note, we promise to deliver our offerings in pristine condition at a just price.
That's our promise and we will keep it, guaranteed.