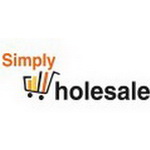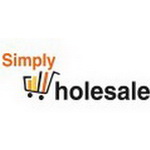 Simply Wholesale are one of the largest online wholesalers and retailers of high quality retail and wholesale products. We are 100% Australian Owned and based in sunny Perth, Western Australia.
Our success is defined by our ability to provide an ever-changing range of unique and innovative products; from soft toys to seasonal goods, electronics, large range of household items and gifts.
Buyers
We source from China and other Asian countries and supply to the trade and public. Our suppliers include; shops, markets, resellers, small businesses, ebay powersellers, local distributors and private traders at attractive wholesale prices.
Suppliers
We have an exclusive and stable relationships with our partner manufacturers. Most of our products arrive directly from factories, which mean we can offer the lowest prices to buyers. For consumers, all of the broking steps are removed and we guarantee a safe and smooth shopping experience. We offer various ways of payments and adopt flexible shipping and wholesale methods.
Strict Quality Control
All products listed on Simply Wholesale have been carefully selected and assessed through a strict process of examination for quality and safety standards.
Competitive Prices
The prices listed are already our great wholesale prices but attractive bulk pricing is also available on enquiry. Regular customers are rewarded with special discounts based on order history. You will find that the prices are cheaper than even closeouts or liquidators sources in your local market.
Professional Customer Service
We welcome any questions and we will always get back to you with a solution or purchasing plan within the shortest possible time. We combine a friendly, efficient customer service with speedy processing and dispatch times for all orders.
We endeavor to maintain the highest standards when it comes to customer service and efficiency when handling pre- or post-sale issues. We believe these are key to the success of our continued and growing customer loyalty.
Fast Delivery
We provide all our customers with an efficient and manageable procurement process covering every phase of the international supply chain from drop Shipping to streamlining trade channels.
Shipping directly from China to Australia typically takes only 5-10 working days using trusted delivery methods:-
Couriers such as FedEx, UPS, DHL, EMS
Air mail for sample small orders
Freight forwarder for bulk orders
Shipping paperwork and customs clearance are taken care of by the courier companies, greatly simplifying the process for importers.
Direct Customers:
We hold most of products in stock at our Perth warehouse. Using postal services from companies such as Australia Post, DHL, FedEx and TNT we offer fast and efficiency deliver to customers in Australia, New Zealand and internationally.
Warranty
Simply Wholesale offers a no-hassle return based on quality issues or dissatisfaction alike: 14-day return and refund/exchange. The warranty of each product will vary and will be stated in the product description. We provide full after-sales service to our wholesale customers.
Free to Join
Registering only takes seconds and is free, after which you will have your own brand-new shopping cart to fill with whatever you want. All you need to get started is a valid email address. Start buying online and grab a bargain today.
Secured Online Shopping
Security is the top priority at Simply Wholesale. We ensure the security of all transaction data by using advanced security solution provider. Online shopping has never been safer and easier. Stay safe online with us.