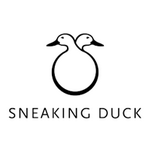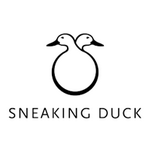 We love cool frames and we love having a pair for every mood. We're tired of having one mega-expensive pair we wear until they break. In just a few clicks, Sneaking Duck allows you to build a wardrobe of frames to match every outfit.
Sneaking Duck was founded by Mike, Michael, Mark and Jodie to disrupt the eyewear industry. For too long Australians have been paying large amounts of money for frames to an industry dominated by 2 large offline companies. We seek to provide exciting, fashion forward frames at a price that makes owning multiple pairs acheivable. Our customers tell us that they love our constantly evolving styles and our amazing customer service.
Mike, Michael and Jodie wear glasses pretty much all the time, and they have a pair of frames for every look. In their business travels they'd ritualistically dedicate time to buying new frames - designs were exciting, prices were great and it made them the coolest nerds in the lab.
Mark spent years working in online, but always for other people. He wanted to live the startup dream himself. The founders-to-be got talking and Mark immediately discovered that he too needed glasses - a sign not to be ignored. Research, planning, shopping and trying on thousands of frames were just a few of the activities that convinced them that this was an idea worth sharing.
Mark started work on Sneaking Duck full time in July 2011, while Mike, Michael and Jodie balance their love of frames with their online design-your-own-shoe store, Shoes of Prey.
We're named after the timid, waddling duck - a bit awkward and nerdy, like us. But we're sneaking into the periphery of cool with awesome new frames everyday.