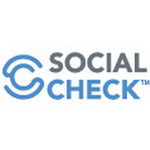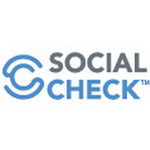 THE TEAM
We understand how important your personal brand is for your success
Social Checkв"ў was founded by a team out of Sydney (Australia) who were working in HR, Digital Marketing, and helping tech start-ups. Team members were working for companies like Virgin, Unilever, McKinsey & Co., BCG and HTC.
In these roles, the team had seen firsthand how often talented individuals were missing out on new jobs, promotions, signing up new customers and even investment in their business because of the individual's poor online personal brand.
THE NEED
We wanted to create an easy to use, affordable, and very effective tool for individuals to improve their personal online brand
The team also noticed how much time and effort corporates and businesses were pouring into managing their online presence and digital brands and the vast range of products that were available to assist them to do this. This got the team wondering why nothing was available for individuals where the consequences of getting it wrong were so much more devastating.
Social Checkв"ў was launched and the team set about developing its unique technology to help people rapidly, cheaply and easily assess their online presence and then take swift action to improve it.
As we have grown, we've assembled a world-class team of engineers, researchers, and customer service staff, all devoted to helping you ensure you have a strong online personal brand.
MAKING A REAL DIFFERENCE
We are passionate about what we do and the changes it can make in people's lives
We hope that by educating people about the importance of managing and maintaining their online brand and providing easy tools to do that, that Social Checkв"ў can help people and businesses better achieve their personal, professional and organisational goals.